A Smunchy is a new kind of scrunchie that has a pocket inside. It features a discreet zipper to keep the pocket hidden. It is perfect for keeping keys, money, AirPods, or any valuables safe while at the gym, on a run, or at a festival!
As Seen In
Sold Out
Sale
Proudly
Woman-Owned
We are proud to be a certified woman-owned business with all scrunchies designed in the United States of America.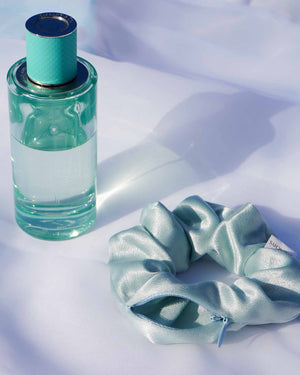 Limited Time Only
FREE SHIPPING ON Qualifying Orders
Treat yourself to free USA shipping on all overs over $45 and free international shipping on all orders over $55USD.
Shop Collections
Shop All
Can't decide?
Check out our sets!
Our most popular colors packed together for your liking!
Shop Our Sets
Reviews from our customers
★★★★★

My favourite scrunchy. Colour is beautiful and quality is great.

Kimberly S.
★★★★★

Super nice! I put money and chapstick in it when I'm going out so i don't need my purse!

Rachel W.

Los Angeles, CA
★★★★★

I've asked for more because I love them and they seem very useful and a nice gift to make some friend

Nicole I.
★★★★★

Very good product, arrived in exactly 2 weeks in Paris, quality is perfect, zip is working just fine and is barely visible! Very happy with this purchase, I recommend 100%

Natalia M.

Paris, France
★★★★★

I like it. Great idea to have a pocket inside. You can hide there a key and go out for exercising, hiking or running for example. Very useful. I recommend.

Ashley A.

Los Angeles, CA
★★★★★

I'm pretty much in love with this one! The pocket is very discreet so I can wear it around my wrist or around my hair with no zipper showing. I've gotten some great comments on this scrunchy by my friends as well. It's pretty, the hidden pocket can be very useful, the yellow looks amazing and the material feels so nice! Very happy with it!

Myrten
★★★★★

Add customer reviews and testimonials to showcase your store's happy customers.

Author's name

Los Angeles, CA